Intensity Pro 4K
High quality capture and playback for SD, HD and Ultra HD!
Intensity Pro 4K is the most versatile, easiest and highest quality way to capture and playback video on your computer. If you're editing video, color correcting, recording game walkthrough videos or simply trying to archive old tapes for safekeeping, Intensity Pro 4K is the perfect solution.
Video Editing
Preview video edits
on the big screen!

DaVinci
Resolve

Final Cut
Pro X

Premiere
Pro CC

Sony
Vegas

Avid Media
Composer
Intensity Pro 4K lets you do high end video editing with consumer video equipment such as large screen TVs for realtime edit monitoring. Intensity Pro 4K is the perfect solution for capturing from both the latest HDMI cameras or even older analog videotapes. Once the video has been captured, you can edit, color correct or even create animations and effects while watching it play back full screen on a cinematic big screen television. The built in HDMI connections let you plug directly into the latest HD and Ultra HD televisions so you can see your work on the big screen! Intensity Pro 4K works with the world's best video software like DaVinci Resolve, Final Cut Pro X, Premiere Pro, Media Composer and more!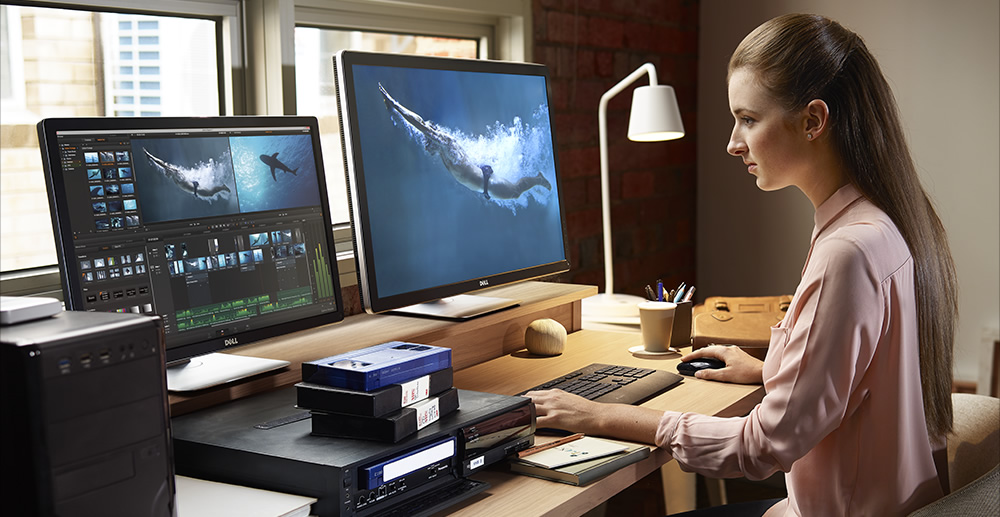 Color Correction
See accurate color for
grading and correction.
Computer screens display color using RGB values, while televisions use YUV. That means they both display different ranges of colors. The colors you see on a computer monitor might not display the same way on a customer's HD or Ultra HD television when viewing at home. When you're color correcting a video project it's important to see everything play back on an HD or Ultra HD television so you can make accurate decisions about the color while you work. Intensity Pro 4K lets you connect everything from analog NTSC/PAL standard definition televisions all the way up to the latest digital HD and Ultra HD displays so you always see your work with the correct color!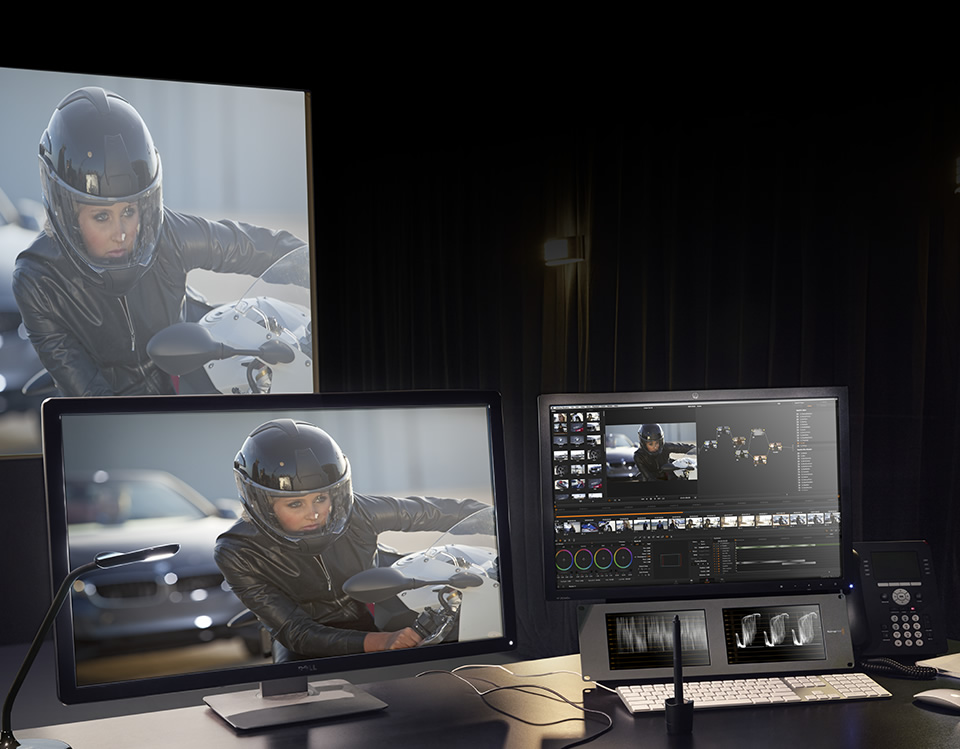 Gameplay Walk Throughs
High frame rate, deep color game recordings!
When you're ready to share your latest gameplay with friends, you can use Intensity Pro 4K to capture every heart pounding moment of the action. Today's advanced games provide immersive and beautifully rendered experiences because they run in full 1080 HD at 60 frames per second. Now, for the first time, you can capture full resolution, high frame rate, deep color gameplay video directly from your console or PC. You get amazing quality video recording where the graphics are crisp and the motion is fluid. That means you can create incredible walk through videos that look exactly like the original game, then post them online and share them with your friends!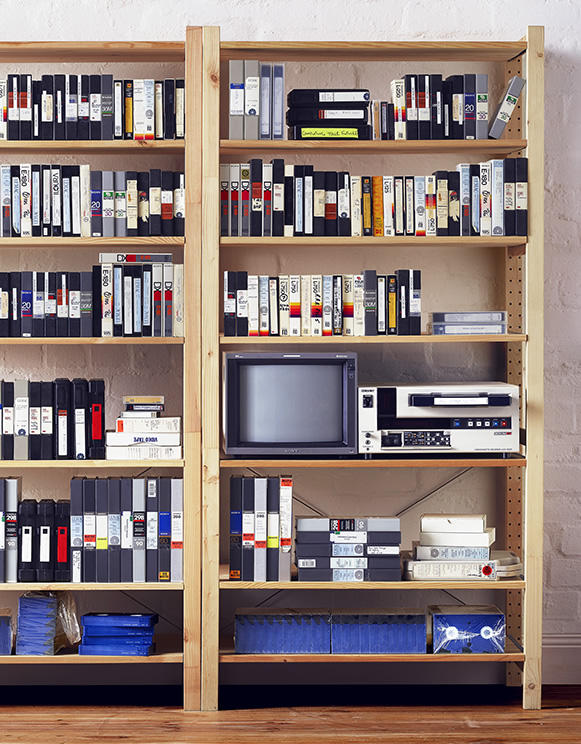 Preserve Old
Video Memories
Create digital archives from your old videotapes
Analog tapes like VHS, Hi-8 and even older broadcast formats like U-Matic that are getting very old and in danger of deteriorating. It's also becoming increasingly difficult to find working machines that can still play these old formats so it's important to make high quality digital archives that can be recorded to disk before the tape becomes unplayable. Intensity Pro 4K includes a broadcast quality time base corrector that helps stabilize video from poor quality tapes. You can even adjust the audio and video levels to create the best looking master possible. Files can be captured in uncompressed or compressed formats, preserving every detail from the original irreplaceable video!
Live Streaming
Send out the highest quality video live over the web!
Most consumer cameras heavily compress video so they can fit longer recordings onto the media. To stream video live over the internet, it's always better to start with the cleanest possible video. By connecting your camera directly into Intensity Pro 4K you can bypass the camera's internal compression. That means you're not decompressing from one format and recompressing into another so you get lower CPU load and much better image quality. Intensity Pro 4K is compatible with popular video streaming software like Flash Media Encoder, Wirecast, Livestream Producer and more, so you can easily create high quality live or on-demand broadcasts for the web!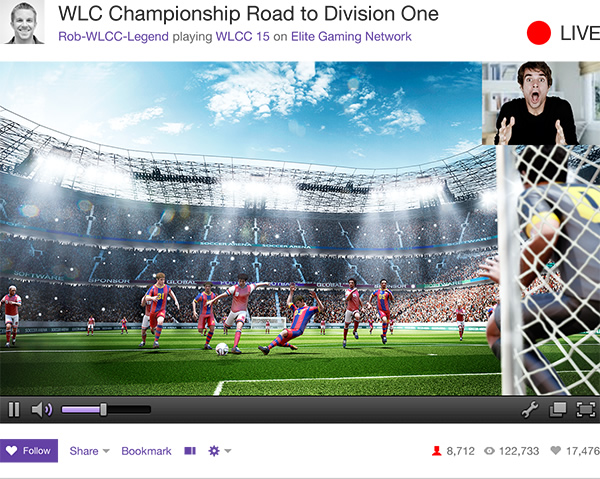 Audio Production
Add a theatrette to your recording studio!
When you're editing audio for a video project using applications like ProTools, Nuendo, or Cubase, you're limited to viewing video in a small window on your computer's monitor. With Intensity Pro 4K you can output the video with perfect A/V synchronization and watch it on a big screen HD or Ultra HD television! Once your master mix is complete, you can use the built in speakers on your HD or Ultra HD television to hear how it will sound on consumer televisions to ensure your audio mix is not rejected by broadcasters. Using a large screen in your recording studio makes it easier to see how the sound and picture come together as you work on the sound and is also a great way to show clients your work!
Digital Mastering
Create great looking video for the web or disc!
Preparing video for the web, DVD or Blu-Ray requires compression, however every time video is compressed the image becomes slightly degraded, producing unwanted visual artifacts. That's why you always want to start with the best looking video possible! The solution is Intensity Pro 4K which let's you bypass the quality limiting compression built into most cameras because you can capture directly via HDMI. That means you get fully uncompressed 10-bit video so you have the absolute cleanest, most pristine looking source material! Intensity Pro 4K workflow open file formats and doesn't lock you into any particular compressed or resolution limited video format. That flexibility means you'll be ready for whatever new Ultra HD home delivery formats come along in the future!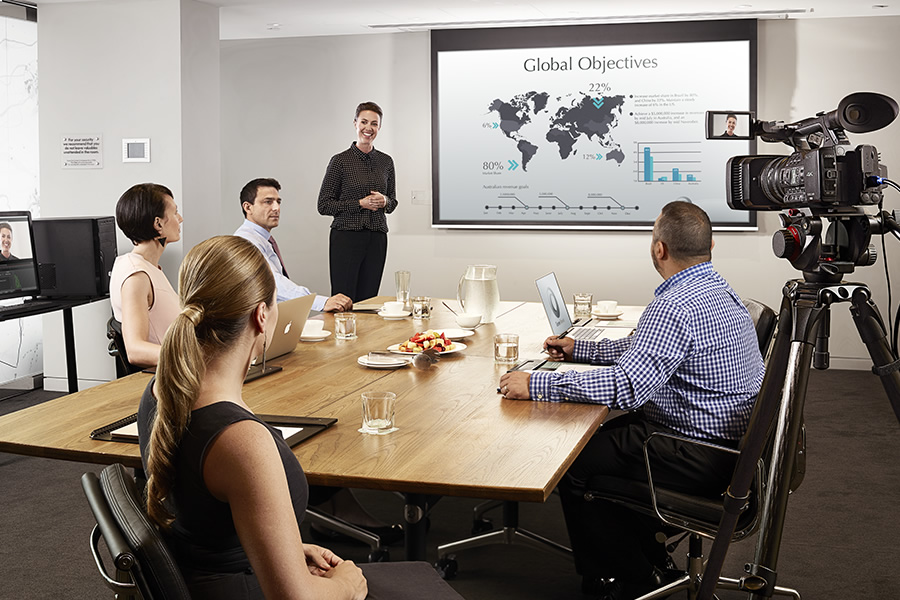 Intensity Pro 4K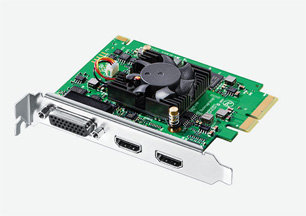 Intensity Pro 4K
Incredible quality PCI Express capture and playback
in SD, HD and Ultra HD for HDMI, YUV, S-Video
and NTSC/PAL devices!
€179