Use the software you love!
Intensity Pro 4K works with all of the most popular editing, design, streaming, audio and video software available on the Mac and PC! You get full editing compatibility with DaVinci Resolve, Final Cut Pro X, Media Composer, Premiere Pro and more! Use Intensity Pro 4K with applications like Fusion and After Effects to create stunning visual effects and animations, or use it with design applications like Photoshop and audio applications like ProTools, Resolume, and Nuendo. For web streaming, use it with Flash Media Live Encoder and ProCaster to stream high quality video of live events, webcasts, seminars, presentations, concerts and more!
DaVinci Resolve
Professional editing, grading, delivery, included free.
DaVinci Resolve combines the world's most advanced color corrector with professional multi track editing so you can move between editing and color grading with the click of a mouse! You get professional editing tools like ripple, roll, slip and slide along with context sensitive trimming tools that make it fast and easy to edit your story together. DaVinci Resolve's legendary image quality and unlimited color grading tools let you create looks that aren't possible on other systems. DaVinci Resolve is included free with Intensity Pro 4K so you can start using the same powerful tools used on more Hollywood feature films, television shows and commercials than any other!
Media Express
Capture, playback, organize, manage media.
Media Express is included free with Intensity Pro 4K and is packed with features to help you easily manage and organize your video when you don't want to deal with the complexity of using more complicated editing software. You can install Media Express software on every computer you use for either Mac OS X, Windows or Linux. Media Express includes loads of smart features that make it simple to work with compressed and uncompressed video in 2D and even 3D! Media Express is also perfect for working with applications like Final Cut Pro X and After Effects software that don't capture video on their own.
Final Cut Pro X
Use Intensity Pro 4K with Final Cut Pro X to playback uncompressed, DVCPro HD, ProRes and other high quality video file formats directly from Final Cut's timeline. Simply connect an HD or Ultra HD television using the HDMI connector and you'll be seeing your project on the big screen! When playing back video you get full realtime effects from the Final Cut timeline, all with sample accurate AV synchronization! You can even use the included Media Express software to capture video from decks and other devices for editing in Final Cut Pro X.
Avid Media Composer
Avid Media Composer is well known for professional film, television and news editing. Capture and playback in full uncompressed quality, or directly in Avid DNxHD or other popular compressed video formats. With Media Composer and Intensity Pro 4K you can plug in an HD or Ultra HD television and playback your project, with realtime effects, on a true widescreen TV!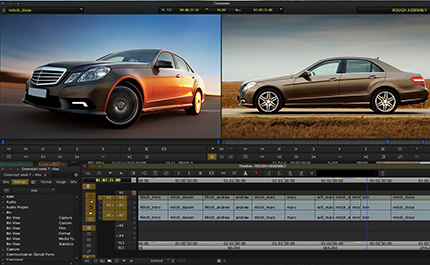 Adobe Premier Pro
Intensity Pro 4K can capture fully uncompressed HD files, ProRes on Mac, or even JPEG AVI files on Windows for real time editing with Premiere Pro. You can connect an HD or Ultra HD display in to the HDMI connector and instantly preview your projects, with all of Premiere's real time effects, on inexpensive, large screen consumer televisions!

Adobe After Effects
If you're a designer and motion graphics artist working in After Effects, Intensity Pro 4K lets you capture video for use in your compositions at full uncompressed quality. You can also preview the video out interactively as you design, then play pre-renders using the real time RAM preview. Intensity Pro 4K includes full plug-in compatibility with After Effects so you can preview your work on the outputs in either YUV or RGB!

Adobe Photoshop
Graphics for television are displayed using YUV color. When you work on a computer monitor, you're looking at RGB color. There are noticeable differences in the range of colors that can be displayed, so if you're designing graphics for television you should always use an HD or Ultra HD television to check the color. Intensity Pro 4K lets you connect an HDMI television and then use it as a secondary desktop for your Mac or Windows computer. That means you can be designing in Photoshop and seeing accurate colors on the television all at the same time!
Sony Vegas Pro
Sony Vegas Pro works seamlessly with Intensity Pro 4K for and incredible editing experience. Use powerful video effects and versatile audio editing tools while previewing your work in real time, even with full HD projects! Capture up to 10-bit uncompressed video so you can start with the best image quality for your project!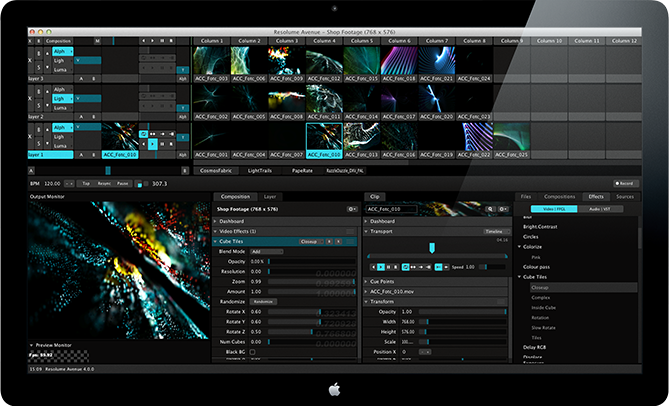 Live VJ
If you're a live VJ using software like Resolume, you can use Intensity Pro 4K for capture and playback right out of the box! You can capture and play back any QuickTime and AVI video files, as well as Flash animations and text overlays with your WAV and AIFF audio files!
Streaming
Intensity Pro 4K is fully compatible with popular video and audio streaming software so you can get your live stream to thousands, even millions of online viewers! On Mac, stream live video with Flash Media Live Encoder, Wirecast and Livestream Producer. When streaming on Windows, you get compatibility with Flash Media Encoder, XSplit Broadcaster, Wirecast and Livestream Producer. Stream high quality video of live events, webcasts, educational seminars, presentations, concerts and more!
QuickTime and WDM
Intensity Pro 4K supports QuickTime on Mac, and WDM and DirectShow on Windows so you can capture high quality video straight into other audio or video applications so is compatible with virtually all software on Mac and Windows! Intensity Pro 4K includes Blackmagic Design's Desktop Video SDK free of charge for Mac, Windows and Linux. The Desktop Video SDK provides both low level control of hardware and high level interfaces which allow you to easily perform common tasks. It even lets you develop once and then instantly deploy your solutions across other high end broadcast DeckLink and UltraStudio products from Blackmagic Design.
Download SDK
Intensity Pro 4K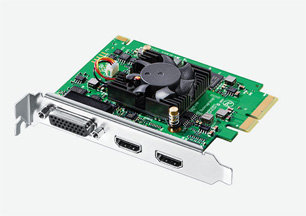 Intensity Pro 4K
Incredible quality PCI Express capture and playback
in SD, HD and Ultra HD for HDMI, YUV, S-Video
and NTSC/PAL devices!
€179